Nothing is quite as refreshing as a cold beer on a long hot day, but why not incorporate that delicious flavour into your home cooking too? Beer can give a lovely taste to your food without being overpowering. Find out some of our favourite recipes that use beer here.
Beer Sauce
Enjoy a steak and fancy a nice sauce to go with it? Why not try making your very own beer sauce. This easy recipe sees you melting butter in a pan before adding in floor and then whisking until smooth. Next add chopped onion and garlic to the mix and cook until soft, then add in beer and stock and keep stirring as you bring the mixture to the boil as it thickens. And voila you have a delicious beer sauce to go with your steak!
Cheese & Beer Bread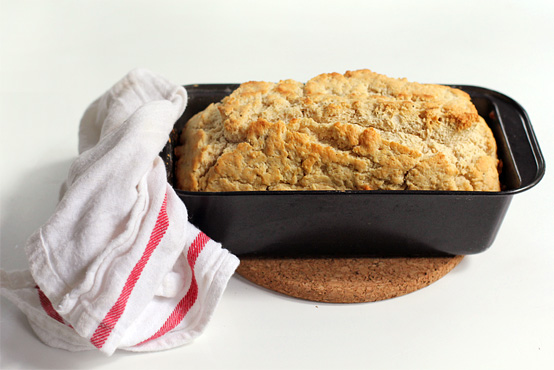 Nothing quite beats the taste of freshly baked bread straight from the oven so why not trying this delicious combo of cheese and beer for a delightfully savoury loaf. Check out how to make this yeast-free bread here.
Beer Batter
Beer battered fish is a delicious way of preparing the dish, and isn't complicated to make either! Simply combine flour and pepper in a bowl, before whisking in beer. Then use this batter to coat your fish, or chicken, or whatever to enjoy that amazing malty taste!
Beer Pancakes
Thanks to Jamie Oliver for this recipe, these incredible pancakes are dairy-free too! Simply replace the milk you would normally use for the pancake mix with beer and ta-da you have some yummy beer pancakes!
Beer Ice Cream
Still can't get enough of the stuff? Then beer ice cream could be the ticket for you. The YouTube video below shows you exactly how to make it, all without the need for an ice cream maker! And if you find that too time consuming, why not try out a beer ice cream float? Use a drinking glass with a couple scoops of your favourite ice cream and pour some beer over for a refreshing beer float!